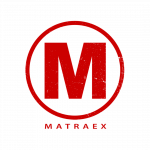 you have an app idea.
How do you pitch it?
Ready to learn to pitch an app idea that developers will listen to? Don't wait! Register below to get the free guide now!
BONUS! Get Your Free How to Select a Developer Guide Now!

Frederico Dottin
Matraex simply turns your ideas into life. We needed to implement very complicated business logic into a web app that users could seamlessly use on mobile and desktop. They stand out with their customer service and ability to understand complicated business logic of any industry and make it real.

George Seybold
Truly awesome software engineers. The team really cares about quality and service.

Jared Cozby
Michael and Matraex helped me build a website for a residential real estate development. I have never went through this process before and Matraex exceeded my expectations on my vision of what I wanted it to look like. They were also very efficient on getting in completed. I wouldn't hesitate to use Matraex again for my website needs.