How much does an app cost?


Feature / Pricing Worksheet

soft-waredata-warereally cool-warereport-wareshare-waretotally new-ware
We specialize in custom software solutions for mission critical occasions when organizations simply cannot overcome their business challenges using antiquated software and/or common SaaS solutions.
Our highly trained group of software engineers in Boise, Idaho are prepared to meet your most difficult application challenges with expertise and a comprehensive 21st century tech stack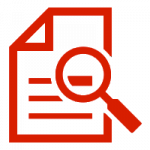 research
There is no substitute for research and planning prior to a development project. This important preparatory work clarifies system requirements, creates alignment and defines end user preferences so that our clients can understand the cost and timeline for implementing their software

communications
It's our passionate belief that great communication fosters creativity, productivity, alignment, especially when support by a spirit of open transparency and trust. You can count on us to communicate, collaborate and listen abundantly.

creativity
Once we've done our homework, it's time to create solutions and it's here, where the depth and experience of our team really shines through as we blend creativity and science to solve real world problems.

support
Without question or exception we support our clients and the software applications we create on their behalf. It is an important part of our process to define your near and long-term needs and customize our support programs to meet those needs.

engineering
We infuse every project with two decades of experience in the computer sciences and a keen desire to build simple, powerful and effective software solutions without peer.

security
Our data centers are hosted on some of the most hardened and secure sites available on the planet to ensure protection from both physical and logical attacks. Our network security infrastructure helps protect your data from the most sophisticated attacks.
FREE
ONE HOUR CONSULTATION
We are offering a free one hour consultation to help you and your company clarify, define and create the boundaries of your emerging application project.