You Asked, We Answered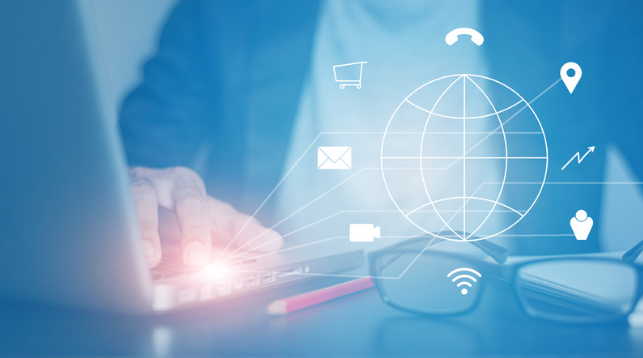 Amazon Web Services, also known as AWS, is a cloud-based computing platform that is owned and operated by Amazon.com. It offers a wide range of tools and services that can help businesses become more agile and increase their innovation. Services include computation, storage, analytics, networking, and mobile services. AWS is the world's most popular cloud platform with over a million customers in 190 countries. It is used by businesses, from startups to large corporations as well as organizations and institutions to build applications. AWS allows companies to quickly and easily build, manage, and scale applications and services in the cloud. From there, it can be accessed from anywhere that has internet access. AWS does this by providing needed infrastructure so developers can focus on their projects. With AWS, developers do not need to worry about  such things as storing and analyzing data, how content is going to be delivered, or where they are going to create their code.  It provides flexible and cost-effective solutions to these types of problems that can help companies reduce cost while increasing efficiency.
Why is AWS useful to app developers?
Amazon Web Services is an important tool for developers because it provides a cloud platform that allows them to quickly create applications and services with high scalability and reliability. With its wide range of storage, database, and networking services, it allows developers to write code for their applications without worrying about the underlying infrastructure. It also provides cost-effective, pay-as-you-go pricing, which makes it attractive for developers who look to build applications quickly and cost-effectively and who may need to scale their applications at a later date.
Why do developers request administrative access to AWS?
Developers request administrative access to Amazon Web Services to facilitate faster development. While the developers are setting up servers, there is often a complex relationship between the numerous resources and services that need to be established and maintained. Allowing administrative access enables developers to set up those relationships between the different systems without needing to communicate why each system is required. 
In addition, the app owner or manager may not understand many of the technicalities involved with AWS and the relationships that need to be established between different services. It may be simpler, faster, and less confusing to give the developer the access they need. AWS offers foundational services including compute, network, storage, and database services. It offers over 200 total services, which can be overwhelming and confusing, even for developers on occasion.
Administrative access to AWS is also requested for developers to manage advanced security systems. They may also need administrative access so they can monitor and troubleshoot issues when they arise instead of their requesting individual permissions every time something new comes up.
Do developers require administrative access to AWS?
App and software developers may not require administrative access to AWS, but without it, the product owner or product manager may need the knowledge to manipulate some of the AWS services on their own. Without administrative access, the product owner or manager may also need to give multiple permissions for individual access to various AWS tools and services as their app is being developed.  If the developer does not have access to the tools and services they intend to implement and integrate into the app and does not give the developer permission to access the needed services, the product owner or manager will need to do it themselves.
What are the most commonly used tools and services of AWS?
There are about four AWS services that are essential for any app that is developed on the AWS platform that are covered briefly in this article. You can go to our blog, "When using AWS, what tools and services are essential for my app?" for more specific detail on those services. The most common features of Amazon Web Services, including those four essential services, include the following:
How does AWS charge for their services?
How AWS charges depends on the service. Some services are offered free indefinitely for the first tier of service including Amazon DynamoDB, Amazon Lambda, Amazon Redshift, and Amazon SNS. Amazon CloudFront, for example, is free to use up to for up to 1 TB of data storage and 10,000,000 HTTP and HTTPS requests per month. Similarly, Amazon SNS is free to use for up to 1 million requests per month. Once you have reached those limits, a cost would apply.
AWS also offers a number of services with free 12-month trials. These services include Amazon EC2, Amazon S3, Amazon RDS, and Amazon SQA  Again, it is for the first tier of that service, and if your usage extends what is offered in the first tier, you would need to pay for additional usage. For example, Amazon S3 provides 5 GB of standard storage per month for the first 12 months. When your usage exceeds that, you would need to pay.
How AWS charges for their services and the costs involved depends on the service, and some are much more affordable than others. Some services charge based on the amount of time you utilize the service while others charge based on the amount of storage space you need. A product owner or developer would need to look at the cost of each service separately and do the math to determine total cost and possible future costs as you scale your app and your usage increases.
Matraex is an app development company in Boise, Idaho. Do you have any app development or tech questions? We'd like to be your source for unbiased answers so you be an informed consumer. Contact Matraex, call us at (208) 344-1115, direct message a question on our website, or put a question on our Google Business Profile. We look forward to talking with you.
Sign up to receive answers to your questions delivered directly to your inbox!