You Asked, We Answered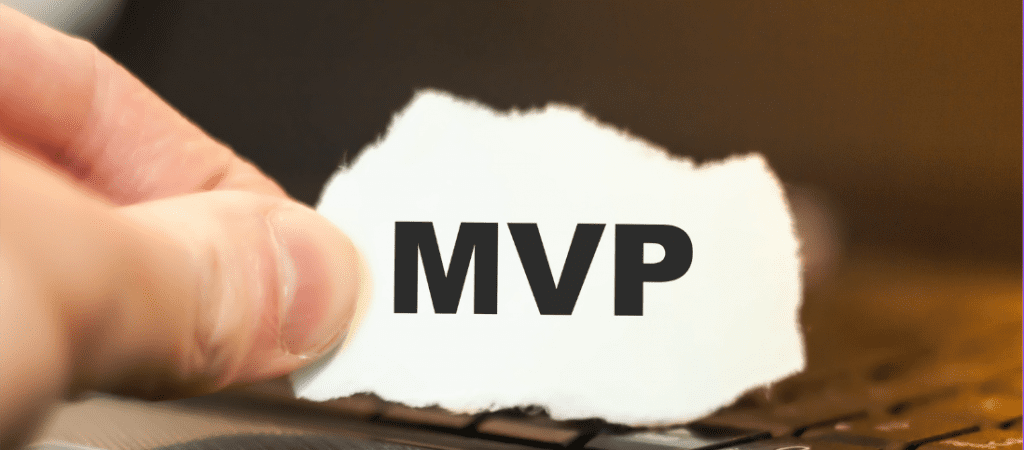 According to Techopedia, an MVP (minimum viable product) is  "a development technique in which a new product or website is developed with sufficient features to satisfy early adopters. The final, complete set of features is only designed and developed after considering feedback from the product's initial users." 
In other words, an MVP contains 80% of the app's value with only 20% of the features. It is an initial version of an app that will provide users with what is necessary to perform the primary functions of the app but without the functionality it is likely to acquire later. Many of those later functions will be determined by feedback from the users that the app is intended for. 
Questions about MVPs in this article include the following:
What features are usually included in an MVP?
An MPV will have the basic content that is required for a user to navigate through the app including these essential features:
The ability to gather user data.

Login/Authentication features.

Features that enable the users to actually engage with its key functions.

Revenue generation/checkout capability (when needed).
What is not usually included in an MVP?
Non-essential or expensive content is generally not included in the MVP but will be added later based on demand and the feedback of the app's users. This can include any of the following:
Scale support, which consists of different methods of support, determined on the type of support and how in-depth the support is that one needs. 

Value proposition, which, according to

Investopedia

, is "the value a company promises to deliver to customers should they choose to buy their product." This tends to be left out because, during the MVP stage of an app, the final value of the app to its users is to be determined.

Differentors, which are features that set you apart or make you unique from your competition.

Customized User Flows, that allow users to personalize their app experience but are not necessary for the primary functionality of the app.

Social integrations, which allow users to interact with you or with each other.
If any of these features are essential for the primary use of the app, they would be included in the MVP. What features are included in the MVP is determined by the unique needs and requirements of the product user who has envisioned the software. The product used also determines what features are necessary to have in the app right away. 
What are the reasons to consider an MVP?
There are many reasons to consider launching an app as an MVP. An MVP usually allows a product owner to release the app to the market as quickly as possible while also keeping the cost down. As an MVP, the app stays in a form that can easily be changed. An MVP also allows a product owner to gather user information, to conduct tests with real users before committing to the application's full development, and to receive feedback from the app's target market to see what resonates with them. From there, the product owner can see what changes and functionality the users would like to see as the app is further developed.
How do I prepare an MVP?
There are several steps that you can take that will help you create an MVP for your app:
Create a list of features that you want your app to have.

Put those features in order from most important to least important.

Determine which features your app absolutely needs. That would be your MVP.
Can an app that starts as an MVP become successful?
Absolutely! Many well-known or popular apps started as MVPs. If you choose to start your app with one, you'll be in good company. Apps that started as MVPs include the following:
Sign up to receive answers to your questions delivered directly to your inbox!