You Asked, We Answered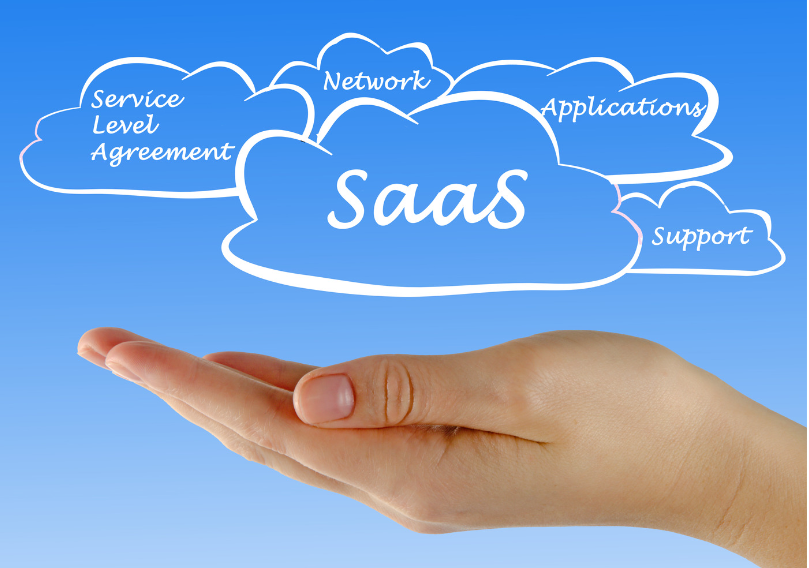 A SaaS, "Software as a Service," application is a type of cloud computing application that is hosted by a third-party provider and is made available to customers over the internet. SaaS software and apps typically provide customers with business applications which are delivered on a subscription basis. Customers then pay a set fee on a regular basis, usually monthly or yearly, to access the application. Many SaaS apps offer free versions of the software that can be upgraded for more functionality. Many also offer a free or inexpensive trial of the software so users can determine if the app suits their needs prior to committing to a paid plan.
Questions answered in this article include the following:
What are the advantages of using SaaS software?
Incorporating SaaS apps into a business often has many advantages:
Flexibility: SaaS applications are often highly scalable and can be customized easily to meet the changing needs of a business.

Ease of Use: SaaS applications are usually easy to set up and use. This allows a business to start using them quickly with minimal effort.

Automation: SaaS applications automate many manual processes. This saves businesses time and money.

Accessibility: Saas applications are typically accessible from any device with an internet connection so users can access them from anywhere that has such a connection.
What are the disadvantages of using SaaS software?
SaaS software also has a number of disadvantages:
Limited Control: Unlike traditional software, with SaaS apps, the user can only access and configure the application as much as the provider allows and cannot customize it beyond that point.

Interoperability: A business may not be able to integrate SaaS applications with their existing applications and systems. This is particularly true if a business needs to access data from multiple sources. 

Reliability: SaaS software can be unreliable because it is not accessible if the SaaS provider or the internet connection goes down.
Is SaaS software a good option for my business?
It depends. It can be, but it depends on the parameters of the business. SaaS software can be very cost effective for many businesses because the business does not need to purchase, install, and maintain the software themselves. If the business requires multiple users to access the application, however, it can potentially become very expensive. Also, since security is maintained by the host company who regularly monitors and updates the software, it tends to be very secure, but it is hosted on the cloud, which typically reduces security. In addition, if a business needs a lot of control over the software beyond what a provider allows or if they need to integrate many systems, SaaS software may not be the best solution for them. Whether SaaS software will be a good option for a business depends on their needs: what they need help with and whether the SaaS software can do what they need it to do. Only they can decide.
What are the most common problems Saas software solves?
The four most common business problems that SaaS software can solve can be grouped into four categories:
Accounting and Bookkeeping: SaaS accounting solutions can help businesses automate and streamline their financial processes. These processes include invoicing, payments, and payroll. For small businesses, SaaS software often eliminates the need for manual bookkeeping and simplifies the entire financial process. 

Customer Relationship Management (CRM). CRM SaaS solutions help businesses manage their customer relationships in a more efficient, effective way. CRMs typically include such features as lead tracking, contact management, and automated communications, which enable businesses to easily manage their customer base.

Human Resources (HR): HR SaaS solutions provide businesses with a range of tools and features to help them manage their employee data and performance. This includes scheduling, onboarding, payroll, and employee benefits.

Project Management: Project management SaaS solutions help businesses plan, manage, and track their projects. These solutions typically include features such as task management, resource management, and reporting. This enables businesses to effectively manage their projects and ensure successful outcomes.
A future article will go into more detail about the problems that SaaS software can solve as well as possible recommendations if you need help that could possibly be provided by SaaS software.
Matraex would like to be your go-to source for answers to your app development and technology questions. Feel free to contact us, leave a note on our website's instant messaging feature, or leave us a question on our Google Business Profile. We look forward to hearing from you.
Sign up to receive answers to your questions delivered directly to your inbox!