You Asked, We Answered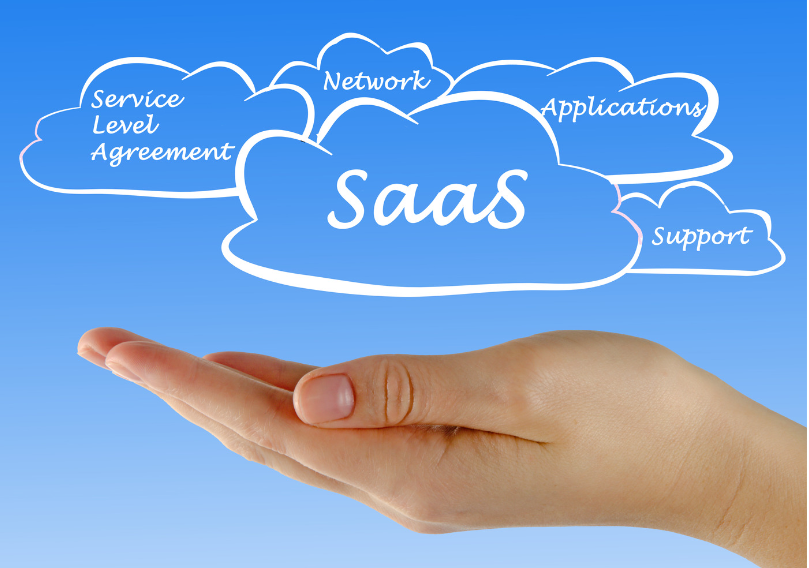 A SaaS, "Software as a Service," application is a type of cloud computing application that is hosted by a third-party provider and is made available to customers over the internet. SaaS software and apps typically provide customers with business applications which are delivered on a subscription basis. Customers then pay a set fee on a regular basis, usually monthly or yearly, to access the application. Many SaaS apps offer free versions of the software that can be upgraded for more functionality. Many also offer a free or inexpensive trials of the software so users can determine if the app suits their needs prior to committing to a paid plan.
Questions answered in this article include the following:
What are the advantages of using SaaS software?
Incorporating SaaS apps into a business often has many advantages:
Flexibility: SaaS applications are often highly scalable and can be customized easily to meet the changing needs of a business.

Ease of Use: SaaS applications are usually easy to set up and use. This allows a business to start using them quickly with minimal effort.

Automation: SaaS applications automate many manual processes. This saves businesses time and money.

Accessibility: Saas applications are typically accessible from any device with an internet connection so users can access them from anywhere that has such a connection.
What are the disadvantages of using SaaS software?
SaaS software also has a number of disadvantages:
Limited Control: Unlike traditional software, with SaaS apps, the user can only access and configure the application as much as the provider allows and cannot customize it beyond that point.

Inability to Integrate: A business may not be able to integrate SaaS applications with their existing applications and systems. This is particularly true if a business needs to access data from multiple sources. 

Reliability: SaaS software can be unreliable because it is not accessible if the SaaS provider or the internet connection goes down.

Expense: While most SaaS solutions are affordable, they are mostly subscription-based, so business can end up paying more than intended with multiple subscriptions. When utilizing SaaS software, it may be important to keep track of expenses so they don't get out of hand.
Is SaaS software a good option for my business?
It depends. It can be, but it depends on the parameters of the business. SaaS software can be very cost effective for many businesses because the business does not need to purchase, install, and maintain the software themselves. If the business requires multiple users to access the application, however, it can potentially become very expensive. Also, since security is maintained by the host company who regularly monitors and updates the software, it tends to be very secure. It is hosted on the cloud, however, which tends to reduce security. In addition, if a business needs a lot of control over the software beyond what a provider allows or if they need to integrate many systems, SaaS software may not be the best solution. Whether SaaS software will be a good option for a business depends on their needs. Before choosing SaaS software, a business must evaluate its needs and whether SaaS software can meet those needs. Only they can decide if SaaS software will work for them.
What are the most common problems Saas software solves?
Below is a list of common problems that SaaS software can help with in addition to a few popular SaaS software solutions a business owner could possibly look into for each problem. This subject will be covered more in-depth with more specific SaaS solutions a business could consider in a future blog.
Businesses have used collaboration tools for a while, but with the onset of Covid and the need to collaborate away from the office, it became essential for teams to effectively work together without being in the same physical space. Google Drive and Dropbox both offer cloud-based file storage and collaboration solutions. Google Drive provides users with real-time, often free, collaboration with shared documents, spreadsheets, and presentations. They also offer a suite of office tools including Google Docs, Sheets, and Slides. Dropbox, on the other hand, provides users with secure file storage, online sharing, and synchronization capabilities.
In conjunction with collaboration, teams often need a way to share files, not only amongst themselves but also with others outside of the team including clients in some cases. Google Drive and Dropbox come to the rescue again with cloud-based file storage and sharing solutions. Google Drive allows users to securely share files with anyone and to control access the their files. Dropbox also enables users to share files quickly and securely.
Business teams often need a way to manage projects which are being worked on by multiple members of a team. They need to keep track of who is doing what for a particular project and where in the process the project is. Asana and Trello both offer project management solutions. Asana is a project management platform that helps teams organize and track projects, tasks, and conversations. Trello enables users to create collaborative boards, lists, and cards to help manage and track projects.
Customer Relationship Management (CRM)
Those in sales often have many contacts. In addition, they need to keep track of when to contact who, what was said, and who is in what stage of a sale. In addition, they need to constantly add to that contact list. There's many components to juggle, and dropping the ball could mean losing a sale. Salesforce and Zoho offer SaaS CRM solutions. Salesforce is a cloud-based platform that helps sales teams manage customer data and relationships. Zoho offers businesses a suite of CRM tools that enable them to manage contacts, customer support, and sales activities.
Tracking analytics has become an important part of business. Businesses today need to track how their website is performing and what is converting viewers into customers so they can take advantage of what is working. Analytics are also used by businesses to determine what needs to be changed or tweaked to help businesses grow. Google Analytics and Mixpanel both offer analytics solutions. Google Analytics helps businesses track and analyze website performance metrics such as page views, visitor behavior, and conversions. Mixpanel provides real-time insights into user behavior and engagement.
Many businesses need a convenient way to keep track of email contacts and put them into groups as well as automate email and newsletter campaigns. In addition, they need to track how well their campaigns do so they can modify their attempts going forward. Mailchimp and Constant Contact both offer SaaS email marketing solutions. Mailchimp helps business manage and automate email campaigns and provides analytics on the campaigns. Constant Contact provides users with customizable email templates and a suite of tools to help business create, send, and track email campaigns.
Online businesses, regardless of whether they supply goods or services, often need a convenient, secure, and reliable way to take payments online. PayPal and Stripe are examples of SaaS software that provides users with ways to both send and receive money, process payments online, and keep track of sales received. They also provide tax documents of income when needed.
Covid also made many businesses rethink and come up with alternatives to in-person meetings. They couldn't happen during the height of the pandemic, and no one knew how long it would be before things would return to "normal". Hence, video conferencing, which existed prior to Covid, became an essential business tool and has continued to be in wide use ever since. Zoom and Skype offer SaaS video conferencing solutions. They both provide users with high-quality video, audio, and text chat in addition to screen sharing and recording capability.
Businesses needed a way to not only share documents but to allow other parties to sign documents in a secure way that would be legally binding for customers and clients, as well as for onboarding/offboarding employees. DocuSign and HelloSign offer document automation solutions. They both enable businesses to securely send, sign, and manage documents including important contracts.
Businesses often do not have the means to hire a full-time, dedicated HR specialist, but SaaS HR solutions have automated the process for many businesses. Two such programs are BambooHR and Workday. BambooHR helps businesses manage employee data and automate HR processes. Workday provides users with a unified platform to manage payroll, time and attendance, talent, and performance reviews.
Matraex is a custom app development company based in Boise, Idaho, and we would like to be your go-to source for answers to your app development and technology questions. Feel free to contact us, leave a note on our website's instant messaging feature, or leave us a question on our Google Business Profile. We look forward to hearing from you.
Sign up to receive answers to your questions delivered directly to your inbox!