You Asked, We Answered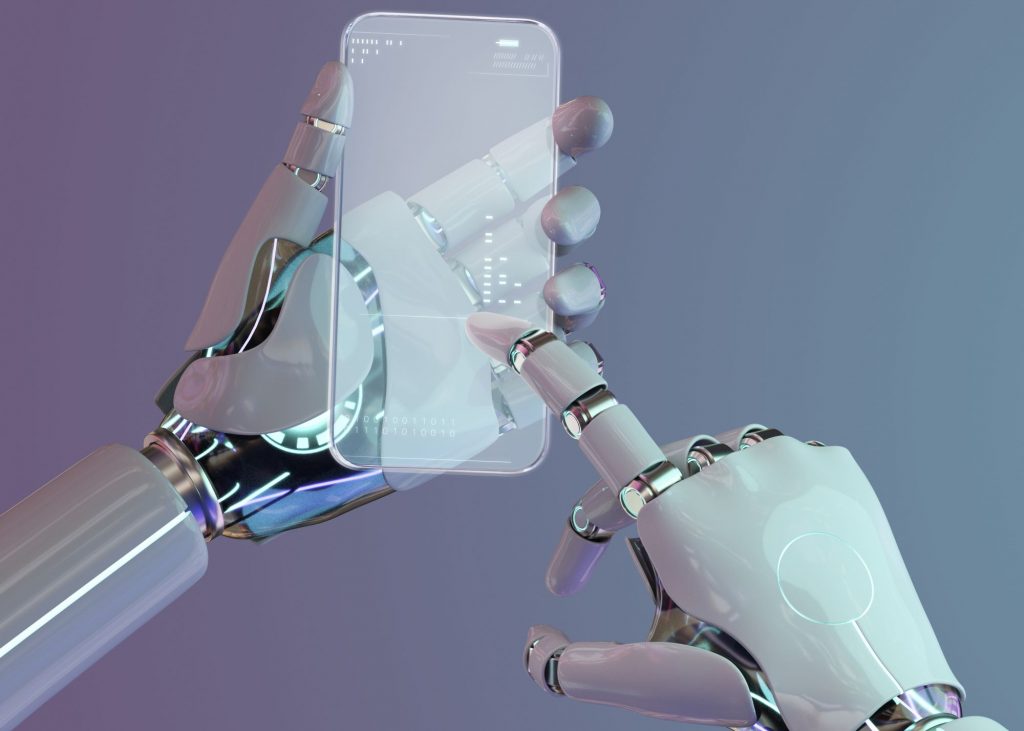 According to the Pipeline, only 23% of businesses have incorporated AI into processes and product/service offerings, and even though the largest businesses of over 100,000 employees are most likely to benefit from this technology, less than half have actually done so. Artificial intelligence (AI), can help a business by providing automation of mundane and repetitive tasks. AI tasks are often completed instantaneously with better results than a human would have. AI automation tasks include improved decision making, enhanced productivity, and improved customer experience, all of which can help a business save money. Due to the many advantages AI gives businesses, 83% of businesses say that they will be making AI a priority in the next 12 months. Let's go into detail about the ways AI can benefit businesses.
The four AI-automated tasks covered in this article include the following:
AI can accumulate, inspect, and analyze vast amounts of data and make accurate decisions based on that data, much faster and often with better results than a person can.
Anticipate Demand

. AI can be used to accurately predict the demand for products and services and future trends. This can help businesses quickly adjust their production and marketing to meet customer expectations and to reduce money and time lost from making incorrect decisions.

More Efficient Operations

. AI can inspect data from a variety of sources to identify bottlenecks and inefficiencies in operations before they become apparent and  then recommend solutions. 

Improved Data Analysis

. AI can be used to quickly process large amounts of data and identify patterns, correlations, and trends that may not be immediately obvious. 
AI can be used to increase productivity in the workplace, making it more faster, efficient, and accurate than it can be with humans alone.
Automated Workflow

. Businesses can use AI to streamline their processes and reduce the time and effort needed to complete tasks. Automated workflow can schedule tasks, prioritize tasks, and assign tasks to the right people, which saves time and increases productivity.

Optimizing Marketing Efforts and Campaigns.

AI algorithms can analyze customer data to determine the best way to deliver personalized messages. This helps businesses better target their campaigns for maximum success.

Automated Data Entry

. AI can help businesses manage huge volumes of data with minimal human effort. AI algorithms can also automatically detect patterns in data and enter new data accurately and quickly. This can help businesses cut down on labor costs associated with manual data entry and improve accuracy.

Automated Production Processes

. AI can streamline and automate production processes with methods including 3D printing and robotic assembly. This can eliminate the need for manual labor and reduce production costs.
Improved Customer Experience
AI can automate much of the customer experience and, in turn, make it faster and more efficient than it has been, giving customers the service that they want and deserve.
Chatbots.

AI-powered chatbots provide customers with fast, accurate answers to questions around the clock. This improves the customer experience by providing timely, personalized responses. It also frees staff to focus on more complex customer service tasks.

Automated Customer Support

. AI can be used to automate many customer service tasks including ticket routing and issue resolution. This helps customers get issues resolved faster and more efficiently. It also reduces the strain on customer service staff.

Customer Data Analysis

. AI can analyze customer data including past purchases, browsing habits, and reviews. It then uses this information to provide customers with personalized product recommendations. This helps customers locate products to suit their needs and also helps businesses increase customer loyalty and sales.

Voice Assistants

. Customers can use AI-powered voice assistants such as Siri, Alexa, and Google Home to quickly and easily access information and services. This helps customers efficiently find the information they need which improves overall customer experience.
AI can play a significant role in improving and enhancing security by providing faster, more comprehensive, and more accurate detection of threats. 
Intrusion Detection Systems

(IDS). AI can be used to detect malicious activity on a network by detecting patterns of anomalous behavior. The IDS can analyze data from multiple sources and detect suspicious activity that would go unnoticed by humans. For example, an IDS can detect data infiltration attempts, malicious file downloads, and changes in user behavior.

Automated Malware Detection Systems

. AI can be used to detect malicious software before it can cause damage. Machine learning algorithms can analyze the behavior of malware and then detect patterns that indicate malicious intent. This can help security teams identify malicious files before they can cause harm.

Automated Penetration Testing

. AI can be used to automate penetration testing. This is the process of attempting to gain unauthorized access to a system or network to identify potential weaknesses. AI algorithms can be used to simulate attacks and to identify potential weaknesses in an organization's security posture.

Automated Network Security Monitoring

. AI can be used to monitor a network for suspicious activity. It can detect patterns of malicious activity and alert security teams of potential threats. This can help businesses detect and respond to threats before they can cause damage.

Automated Fraud Detection

. AI can be used to detect and prevent fraud by analyzing data from multiple sources to detect patterns of fraudulent behavior. This can help organizations detect and prevent fraud before it causes financial loss.
This is only a few of the ways AI can be utilized to help business, and, as AI becomes more sophisticated, its uses are being increased everyday.
Matraex is a premier app and software company based in Boise, Idaho. Do you have any app development or related questions? Matraex would like to help you with unbiased answers. Feel free to contact us, to ask a question through the messaging app on our website, or to place a question on our Google Business Profile. We look forward to answering your questions.
Sign up to receive answers to your questions delivered directly to your inbox!