You Asked, We Answered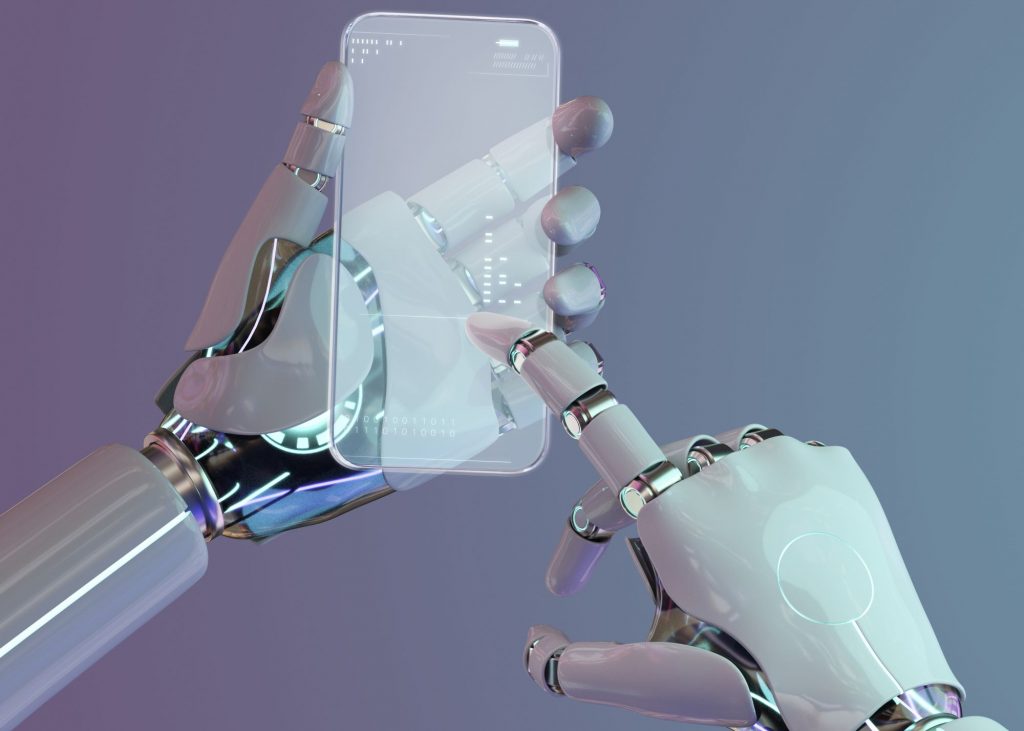 According to the Pipeline, only 23% of businesses have incorporated AI into processes and product/service offerings, and even though the largest businesses of over 100,000 employees are most likely to benefit from this technology, less than half have actually done so. Artificial intelligence (AI), can help a business by providing automation of mundane and repetitive tasks. AI tasks are often completed instantaneously with better results than a human would have. AI automation tasks include improved decision making, enhanced productivity, and improved customer experience, all of which can help a business save money. Due to the many advantages AI gives businesses, 83% of businesses say that they will be making AI a priority in the next 12 months. Let's go into detail about the ways AI can benefit businesses.
The four AI-automated tasks covered in this article include the following:
AI can accumulate, inspect, and analyze vast amounts of data and make accurate decisions based on that data, much faster and often with better results than a person can.
Anticipate Demand

. AI can be used to accurately predict the demand for products and services and future trends. This can help businesses quickly adjust their production and marketing to meet customer expectations and to reduce money and time lost from making incorrect decisions.

More Efficient Operations

. AI can inspect data from a variety of sources to identify bottlenecks and inefficiencies in operations before they become apparent and  then recommend solutions. 

Improved Data Analysis

. AI can be used to quickly process large amounts of data and identify patterns, correlations, and trends that may not be immediately obvious. 
AI can be used to increase productivity in the workplace, making it more faster, efficient, and accurate than it can be with humans alone.
Automated Workflow

. Businesses can use AI to streamline their processes and reduce the time and effort needed to complete tasks. Automated workflow can schedule tasks, prioritize tasks, and assign tasks to the right people, which saves time and increases productivity.

Optimizing Marketing Efforts and Campaigns.

AI algorithms can analyze customer data to determine the best way to deliver personalized messages. This helps businesses better target their campaigns for maximum success.

Automated Data Entry

. AI can help businesses manage huge volumes of data with minimal human effort. AI algorithms can also automatically detect patterns in data and enter new data accurately and quickly. This can help businesses cut down on labor costs associated with manual data entry and improve accuracy.

Automated Production Processes

. AI can streamline and automate production processes with methods including 3D printing and robotic assembly. This can eliminate the need for manual labor and reduce production costs.
Improved Customer Experience
AI can automate much of the customer experience and, in turn, make it faster and more efficient than it has been, giving customers the service that they want and deserve.
Chatbots.

AI-powered chatbots provide customers with fast, accurate answers to questions around the clock. This improves the customer experience by providing timely, personalized responses. It also frees staff to focus on more complex customer service tasks.

Automated Customer Support

. AI can be used to automate many customer service tasks including ticket routing and issue resolution. This helps customers get issues resolved faster and more efficiently. It also reduces the strain on customer service staff.

Customer Data Analysis

. AI can analyze customer data including past purchases, browsing habits, and reviews. It then uses this information to provide customers with personalized product recommendations. This helps customers locate products to suit their needs and also helps businesses increase customer loyalty and sales.

Voice Assistants

. Customers can use AI-powered voice assistants such as Siri, Alexa, and Google Home to quickly and easily access information and services. This helps customers efficiently find the information they need which improves overall customer experience.
AI can play a significant role in improving and enhancing security by providing faster, more comprehensive, and more accurate detection of threats. 
Intrusion Detection Systems

(IDS). AI can be used to detect malicious activity on a network by detecting patterns of anomalous behavior. The IDS can analyze data from multiple sources and detect suspicious activity that would go unnoticed by humans. For example, an IDS can detect data infiltration attempts, malicious file downloads, and changes in user behavior.

Automated Malware Detection Systems

. AI can be used to detect malicious software before it can cause damage. Machine learning algorithms can analyze the behavior of malware and then detect patterns that indicate malicious intent. This can help security teams identify malicious files before they can cause harm.

Automated Penetration Testing

. AI can be used to automate penetration testing. This is the process of attempting to gain unauthorized access to a system or network to identify potential weaknesses. AI algorithms can be used to simulate attacks and to identify potential weaknesses in an organization's security posture.

Automated Network Security Monitoring

. AI can be used to monitor a network for suspicious activity. It can detect patterns of malicious activity and alert security teams of potential threats. This can help businesses detect and respond to threats before they can cause damage.

Automated Fraud Detection

. AI can be used to detect and prevent fraud by analyzing data from multiple sources to detect patterns of fraudulent behavior. This can help organizations detect and prevent fraud before it causes financial loss.
This is only a few of the ways AI can be utilized to help business, and, as AI becomes more sophisticated, its uses are being increased everyday.
Matraex is a premier app and software company based in Boise, Idaho. Do you have any app development or related questions? Matraex would like to help you with unbiased answers. Feel free to contact us, to ask a question through the messaging app on our website, or to place a question on our Google Business Profile. We look forward to answering your questions.
Sign up to receive answers to your questions delivered directly to your inbox!
You Asked, We Answered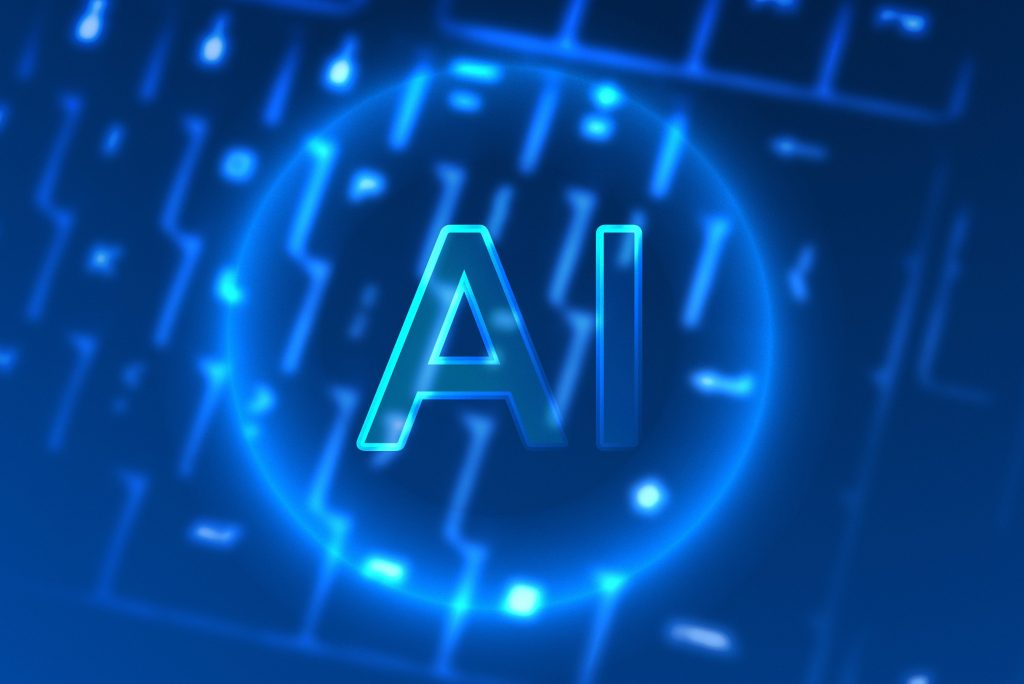 Artificial Intelligence (also known as AI) is a branch of computer science that focuses on developing computer systems that have the ability to think, work, and react like humans and to perform tasks that normally require human intelligence. This involves accurately and efficiently processing large amounts of data and making decisions or predictions based on that data. AI can also be used to create self-learning systems that can learn from data and improve their performance over time, and more and more businesses are using AI as a way to streamline their operations. Let's discuss and give some examples of how AI is currently being used. Keep in mind that these examples of AI are only a few of its many uses. These uses also often overlap in one app or piece of technology.
In this article, we will be covering the following types of artificial intelligence:
Image Recognition
Image recognition is a process in which a computer system is able to recognize and identify objects. These objects include people, places, writing, and actions in both still images and videos. With image recognition, a user can take a picture of an object, and AI will tell them who or what the object is.  Google Lens, CamFind, and Amazon Rekognition are apps that currently use image recognition technology. While this can be used to benefit the user, in some cases, apps can use AI with user photos in ways their users may not expect. Benefits, unfortunately, sometimes come with negative consequences as well.
Natural Language Processing and Speech Recognition
Natural language processing and speech recognition work hand-in-hand to enable machines to understand, interpret, and generate human language. These technologies are integrated in many home devices that allow you to talk to the machine to turn on your lights and other appliances in your home without lifting a finger and to use Siri or Cortana to answer questions and fulfill requests. Natural language processing and speech recognition are also used in automated customer service and dictation software.
Machine Learning
Machine Learning uses algorithms that enable a machine to learn from provided data and make predictions based on that data. In this manner, systems access data and use it to automatically learn and improve without being explicitly programmed. One app that uses machine learning is Netflix. Netflix recommends content based on the content the user already watched through machine learning. Netflix also uses it to identify and block fraudulent accounts, to detect and reduce piracy, and to target potential customers with personalized ads.
Predictive Analysis
Predictive analysis uses data mining and statistical analysis to identify patterns and trends in data and then to predict future outcomes and behaviors. It can be used to make predictions about customer behavior and market trends. It can also be used to predict the success of a product or service, the likelihood of an event occurring, or the outcome of a particular decision. Weather apps use predictive analysis for more accurate forecasting, financial apps for identifying trends in the market and offering investment advice, and healthcare apps for identifying health risks and suggesting preventive measures. 
Robotics
Robotics is a branch of technology that deals with the design, construction, operation, and use of robots as well as computer systems for their control, sensory feedback, and information processing. These technologies are used to develop machines that can substitute for humans and replicate human actions. Starship Technologies is a mobile app that allows users to order food and other items which are then delivered by robots.
Decision Making
During the decision making process, a machine makes a choice between two or more alternatives.  It involves gathering information and assessing the available options to make the best decision. Shopping apps like Amazon, Ebay, and Wish use decision making to make personalized product recommendations to customers and to suggest alternatives if the user's first choice is not available. Health and fitness apps such as MyFitnessPal and Fitbit also use decision making to track and analyze user activity and dietary habits. They then suggest personalized plans to help the user reach their health and fitness goals.
Artificial Intelligence is still an emerging technology, and we've only touched the surface of what might eventually be possible. It has and will continue to change how we interact with the physical world, to take over mundane tasks, to optimize operations in many fields, and to help us make better decisions.  
Matraex is a premier software and app development company based in Boise, Idaho. Do you have any questions regarding app development? Matraex would like to become your go-to source for answers so you can be an informed consumer. Feel free to contact us, call us at (208) 344-1115, send us a message on our website, or post a question on our Google Business Profile. We'd love to hear from you.
Sign up to receive answers to your questions delivered directly to your inbox!