You Asked, We Answered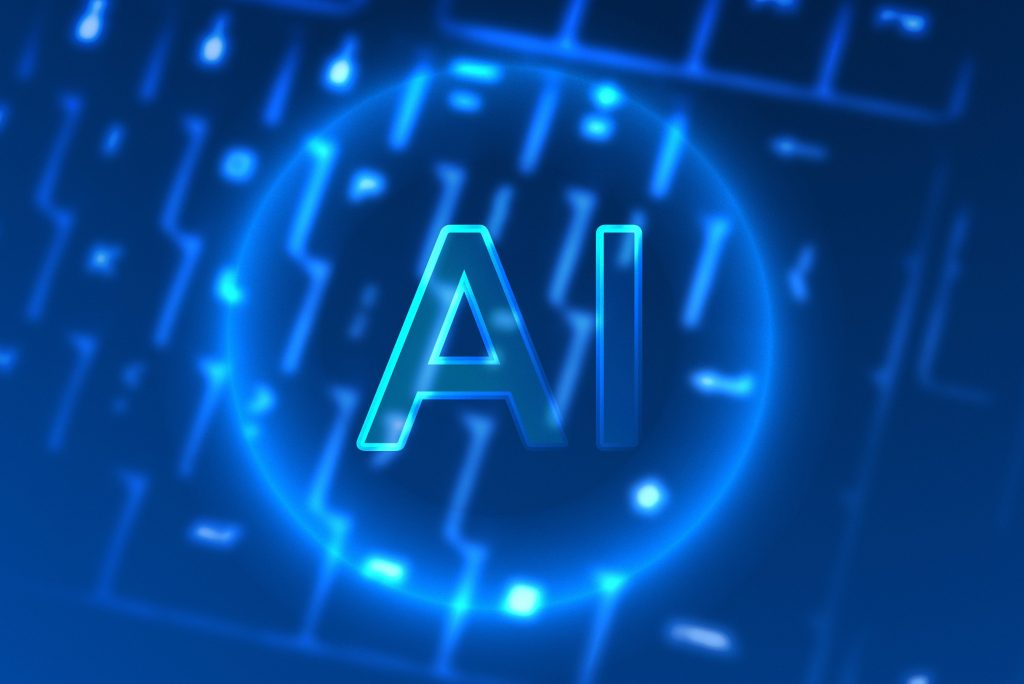 Artificial Intelligence (also known as AI) is a branch of computer science that focuses on developing computer systems that have the ability to think, work, and react like humans and to perform tasks that normally require human intelligence. This involves accurately and efficiently processing large amounts of data and making decisions or predictions based on that data. AI can also be used to create self-learning systems that can learn from data and improve their performance over time, and more and more businesses are using AI as a way to streamline their operations. Let's discuss and give some examples of how AI is currently being used. Keep in mind that these examples of AI are only a few of its many uses. These uses also often overlap in one app or piece of technology.
In this article, we will be covering the following types of artificial intelligence:
Image Recognition
Image recognition is a process in which a computer system is able to recognize and identify objects. These objects include people, places, writing, and actions in both still images and videos. With image recognition, a user can take a picture of an object, and AI will tell them who or what the object is.  Google Lens, CamFind, and Amazon Rekognition are apps that currently use image recognition technology. While this can be used to benefit the user, in some cases, apps can use AI with user photos in ways their users may not expect. Benefits, unfortunately, sometimes come with negative consequences as well.
Natural Language Processing and Speech Recognition
Natural language processing and speech recognition work hand-in-hand to enable machines to understand, interpret, and generate human language. These technologies are integrated in many home devices that allow you to talk to the machine to turn on your lights and other appliances in your home without lifting a finger and to use Siri or Cortana to answer questions and fulfill requests. Natural language processing and speech recognition are also used in automated customer service and dictation software.
Machine Learning
Machine Learning uses algorithms that enable a machine to learn from provided data and make predictions based on that data. In this manner, systems access data and use it to automatically learn and improve without being explicitly programmed. One app that uses machine learning is Netflix. Netflix recommends content based on the content the user already watched through machine learning. Netflix also uses it to identify and block fraudulent accounts, to detect and reduce piracy, and to target potential customers with personalized ads.
Predictive Analysis
Predictive analysis uses data mining and statistical analysis to identify patterns and trends in data and then to predict future outcomes and behaviors. It can be used to make predictions about customer behavior and market trends. It can also be used to predict the success of a product or service, the likelihood of an event occurring, or the outcome of a particular decision. Weather apps use predictive analysis for more accurate forecasting, financial apps for identifying trends in the market and offering investment advice, and healthcare apps for identifying health risks and suggesting preventive measures. 
Robotics
Robotics is a branch of technology that deals with the design, construction, operation, and use of robots as well as computer systems for their control, sensory feedback, and information processing. These technologies are used to develop machines that can substitute for humans and replicate human actions. Starship Technologies is a mobile app that allows users to order food and other items which are then delivered by robots.
Decision Making
During the decision making process, a machine makes a choice between two or more alternatives.  It involves gathering information and assessing the available options to make the best decision. Shopping apps like Amazon, Ebay, and Wish use decision making to make personalized product recommendations to customers and to suggest alternatives if the user's first choice is not available. Health and fitness apps such as MyFitnessPal and Fitbit also use decision making to track and analyze user activity and dietary habits. They then suggest personalized plans to help the user reach their health and fitness goals.
Artificial Intelligence is still an emerging technology, and we've only touched the surface of what might eventually be possible. It has and will continue to change how we interact with the physical world, to take over mundane tasks, to optimize operations in many fields, and to help us make better decisions.  
Matraex is a premier software and app development company based in Boise, Idaho. Do you have any questions regarding app development? Matraex would like to become your go-to source for answers so you can be an informed consumer. Feel free to contact us, call us at (208) 344-1115, send us a message on our website, or post a question on our Google Business Profile. We'd love to hear from you.
Sign up to receive answers to your questions delivered directly to your inbox!