You Asked, We Answered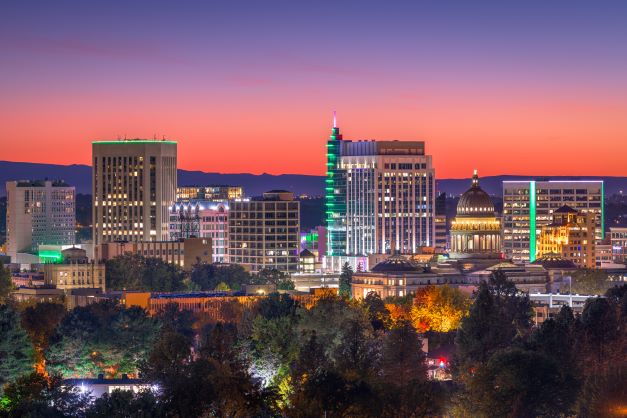 Choosing a software company for your desktop or mobile app project can be a daunting task, and you want to make sure to choose the best one for you, your needs, and your budget. Therefore, we are providing information on seven leading software companies who all call Boise or Meridian, Idaho home. To be totally unbiased, the companies are in alphabetical order, and much of the information is directly from the company websites

AppEvolve
1109 W. Main St., Suite 420, Boise, ID 83702
(208) 297-6925
Appevolve.com
App Evolve was founded in 2016 by Patrick Falvey. AppEvolve uses a team consisting of local, remote, and offshore employees and contractors to build "tailored solutions that make your business smarter." They use some open source code to "help make the building process faster" and tout 24/7 tech support for their apps. There is no upfront costs given on their website, but it does say that they prefer fixed priced projects in which they charge 15% down.  If you hire them for a project that is not fixed priced, they charge every two weeks for the work that was performed during the previous two weeks. They offer pre-project consulting; code audits; discovery, design, and planning; development to both business and commercial apps; and software additions to existing systems in addition to managed AWS hosting and maintenance.

In Time Tech
580 E. Corporate Dr., Meridian, ID  83642
(208) 258-2424
intimetech.com
In Time Tech was founded in 2009 by five like-minded people located in the United States and India. They had three headquarters in the United States in Meridian, Idaho; Portland, Oregon, and Sacramento, California. They also have two offices in India and offices in the Netherlands and South Korea as well. They use their offshore resources to offer 24/7 tech support and have blended teams with members from both the United States and India. They offer modernization of old software, mobile app development, quality assurance, web development, managed print service products, and cybersecurity among other services. There is no pricing or payment option info on their website.

Matraex, Inc.
2210 W. Main St., Boise, ID 83702
(208) 344-1115
Matraex.com
Matraex was founded by Michael Blood in 2001. Matraex uses a team of local developers who work in-office when possible, and teamwork is essential to their development process. Their company values are "Always delivering, always collaborating, always improving, and building trust. They build, launch, and support custom software according to the directive, vision, and needs of the product owner and also rescue abandoned software projects. Matraex charges $175 per hour and prefers working on a retainer of $5k+ per month as agreed upon by both Matraex and the product owner during the discovery process.

Tek/Ware Enterprises
6154 N. Meeker Pl.
Boise, ID  83713
(208) 568-9588
techwaredevelop.com
Tek/Ware Enterprises is located in Boise, Idaho and tout "our software developers can create custom applications to suit all of your software needs" with custom developed enterprise or business apps, mobile applications, web applications, and plug-ins. They also offer in-house UX/UI design, web development, content management, SEO assistance and ADA Compliance. There is no indication on their website what types of developers they hire or their cost, but they do have "Contact Us" buttons on several locations of their site and say that they give free quotes.

Ventive
121 N. 9th St., #101, Boise, ID 73702
(208) 477-1667
getventive.com
Ventive was founded in 2014 by Jonathan Cardella. Ventive's team consists of local, remote, and offshore developers and programmers who develop and rescue custom apps in addition to conducting user research, full-spectrum marketing, project rescue including recovering legacy or lost code, and cybersecurity services for businesses including risk management. Ventive also have a UX/UI specialist on their team. Ventive is upfront with their prices, with app design packages starting at $25k/month to over $50k/month. They also offer maintenance packages that start at $10k/month.

Vynyl
2404 Bank Dr., Boise, ID 83705
(208) 209-2448
vynyl.com
Vynyl started as Pixel and Lines in Boise in 2013 by Dom Ramirez and merged into Vynyl in 2016. Their current CEO is Ian Harris and their corporate headquarters has been moved to LA, while their production headquarters remains in Boise, Idaho. Their team consists of local and remote developers who all work away from the office. They "deliver code that is clean, easy to maintain, and high-performing" with their focus on mobile apps, web apps, data, cloud, machine learning, augmented reality, and custom solutions. They also have a UX specialist on their team and tout product design. There is no cost or payment info on their site and many of their blogs have nothing to do with app development or technology.

Zenware
7213 Potomac Dr., Boise, ID  83704
(208) 936-4249
zenware.com
Zenware was founded in 2009 and is run by Rodney Puzey and Jody Sedrick in West Boise. Zenware's team consists of all local developers and engineers, and they create custom software and mobile apps in addition to websites, e-commerce, and cloud solutions. Their goal is "to transform your idea from concept to reality." Zenware has also created proprietary custom software called RoadFS to manage business operations in field service industries such as lawn care, HVAC services, and property management. There is no indication of price for their custom software services or any of their services, but they do charge a month in advance for their proprietary software.
We hope that you find the right software developer for your software vision. Feel free to further explore the nuances of custom app development on our website at Matraex.com. Our blog "How Much Does a Custom App Cost" may be of particular interest to you, and we also have a blog that discusses the different types of app development companies including onshore, offshore, and freelance developers. If you have any software-related questions, contact us or give us a ring at (208) 344-1115, and we'll answer any questions you may have. You can also pose questions on our Google business page. May your software journey, no matter who you choose, be a pleasant and successful one.
Sign up to receive answers to your questions delivered directly to your inbox!