You Asked, We Answered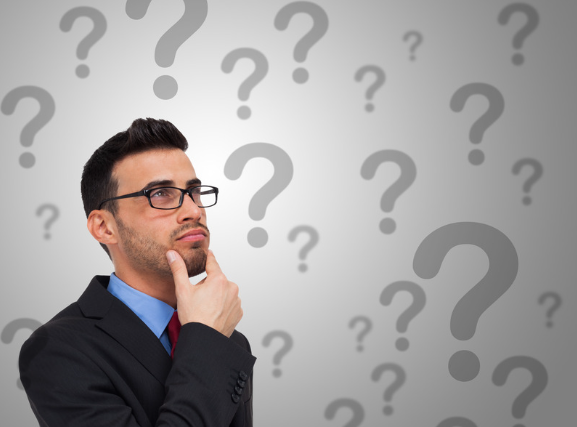 Many business owners, organizations, or institutions have been there. They realize that the software they've been using doesn't perform in a way that will allow them to scale their operations, is costing them too much money, doesn't provide needed security, nor does it enhance the customer and client experience as much as they need. In addition, there isn't a SaaS solution readily available that does what they need for it to do. 
When you fit that description and have an idea of what you need, it may be time to consider designing a custom app. So, what comes next? How are you going to take your vision from thought to reality? We will take you through the basic steps you're likely to experience with an app developer to get your vision started. Keep in mind that the app development company you choose may have additional steps or do something a little differently, but this outline may give you a good idea of what to expect, no matter where you choose to go.
The following steps are discussed in this article:
Step 1: Meet and discuss your app idea.
The first step to developing a custom app may be for the app visionary to meet with a sales representative or developer from an app development company. This may be conducted in an informal setting over coffee or on Zoom. The company representative may ask for details about the app idea, screen the app visionary to discern if they have the finances to pay for an app, and give a range of costs. This may also be a great time for the visionary to ask the developer questions they might have to determine if they are the right fit for their app vision.
If those things check out for both the visionary and the app development company, the app representative may direct the visionary to determine, as well as they can, what features would need to be in the initial release of the app including any style preferences they may have and to start an MVP. For a list of possible app features to help you do this, you can use our App Feature Questionnaire. This questionnaire could be handy regardless of who you choose to develop your app. 
Step 2: Sign a non-disclosure agreement.
Somewhere early in the process, the web development company that the product owner chooses and the product owner are likely to sign a non-disclosure agreement. This agreement protects both the visionary and the development company. It may state that the development company cannot disclose anything about the code and specifics of the app with others, while, at the same time, it may protect the development company from having its development practices disclosed to others by the visionary.
Step 3: Discovery Meeting #1
Once the app visionary informally meets with a company sales representative or app designer to discuss the project, a non-disclosure agreement is signed, and the visionary begins work on an MVP, the next step is often to meet again and iron out the essential features of the app. Generally, the more specific the visionary can be about what features and functionality they wish the app to have, the less expensive the app will be since apps are often priced by the amount of time they take to develop. During that meeting, how often the visionary and app developer may meet to discuss the project may also be discussed. They may also agree on a time for the next meeting.
Step 4: Follow-up Email
After the first discovery meeting, the app developer may send a follow-up email to the visionary. This email will most likely provide details of the discovery meeting in writing and is used as a way to verify that both the app development company and the visionary are on the same page about the initial development process and to ensure that there is no miscommunication or misunderstandings. 
Step 5: Discovery Meeting #2
If an app developer has a second discovery meeting, it may be used to clear up any miscommunication that occurred during the first discovery meeting, to discuss the timeline of the project, and to address initial and ongoing costs in detail. The information from this meeting may be used to draw up the app development contract and official partnership between the visionary and the app development company.
Step 6: Begin Work on App
By this time, all of the initial details of the app, timeline, and financial commitment have been discussed and the app developer will draw up a contract so the work can be started. This contract is often sent through email. Once the developer receives the signed contract and the agreed upon initial payment, work begins on the app.
Keep in mind that this is only an outline of what may occur, and that your experience with the professionals you're considering to develop your app may differ quite a bit from the above scenario. This should help to give you an idea of what to expect, however. 
Matraex would like to provide any info regarding app development so you can make an informed decision for your business. If you have any questions about app development that we can help you with, please contact us, ask us a question on our Google business platform, or give us a call at (208) 344-1115. We look forward to answering your questions.
Sign up to receive answers to your questions delivered directly to your inbox!
Linux
PHP
Server Administration
Server Hardware
Linux System Discovery
Over the last couple of weeks I have been working on doing some in depth "System Discovery" work for a client.
The client came to us after a major employee restructuring,  during which they lost ALL of the technical knowledge of their network.
The potentially devastating business move on their part turned into a very intriguing challenge for me.
They asked me to come in and document what service each of their 3 Linux servers.
As I dug in I found that their network had some very unique, intelligent solutions:
A reliable production network
Thin Client Linux printing stations,  remotely connected via VPN
Several Object Oriented PHP based web applications
Several open source products had been combined to create robust solutions
It has been a very rewarding experience to document the systems and give ownership of the systems, network and processes back to the owner.
The documentation I have provided included
A high level network diagram as a quick reference overview for new administrators and developers
An overall application and major network, server and node object description
Detailed per server/node description with connection documentation,  critical processes , important paths and files and dependencies
Contact Information for the people and companies that the systems rely on.
As a business owner myself,  I have tried to help the client recognize that even when they use an outside consultant,  it is VERY important that they maintain details of their critical business processes INSIDE of their company.  Their might not be anything in business that is as rewarding as giving ownership of a "lost" system back to a client.