Tag:
qualities of a good app development company
You Asked, We Answered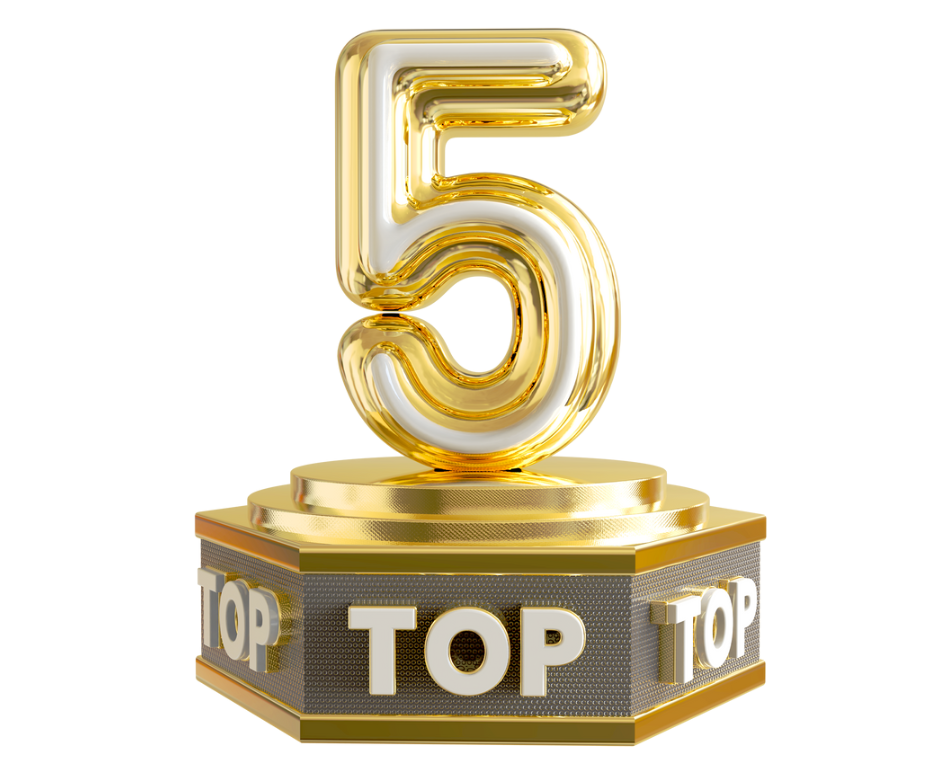 Creating a custom app for your company is a time consuming and expensive endeavor. Our clients often spend over $50k with us, and we've had some long-term clients spend over $1 million!
That's not money that your business or organization, or any business, can afford to throw around or waste. We understand that. Whether you own a business or lead an organization that is considering their first custom app, you've had an app abandoned by developers, or you've been developing your own app and have run into snags, it is important to know what to look for when searching for a developer to collaborate with.
This article discusses six things to consider when it's time for you to hire an app development company:
When deciding upon an app development company, one of the first things we recommend doing is looking at a software development company's reputation. This can be done in many different ways, but here's a few that we would suggest:
Look at the development company's portfolio and case studies of projects they have tackled. Discover who they have worked for and about the apps they've developed before.

See if you can directly talk with prior clients. Find out the experience that they had with the company you're considering, and problems they had. It could be a good indication of what you might encounter with that company. By talking with former clients, you can often find out first-hand if the company has a good track record of staying on schedule and budget, meeting deadlines, and providing quality work.

Keep in mind that the app development company you're considering and their clients probably signed a

non-disclosure agreement

. This is standard practice for us and many other app development companies. This could limit the former clients you can talk to and exactly what they can say about a particular app development project they've worked. Despite that, talking to prior clients is invaluable.

Read client reviews. You can find these on a company's Google Business Profile page or their LinkedIn Business Page. You can also see if the owner of the company you're considering has been endorsed by anyone on LinkedIn and who they are connected with.

Ask your business colleagues or people within your networking circles for recommendations. If they've met any reputable app development companies or have worked with one before, they will surely let you know. They may also tell you about companies they believe you would be best avoiding.
As a well-established app development company with over 20 years' experience, we know how important a good reputation can be and that an app development company cannot earn a good reputation overnight. Examining an app development company's reputation when considering them for your project is a great indicator of their quality and reliability. It will show you if the company you're considering has a history of delivering successful projects and satisfying their clients. 
A good reputation also helps you determine if the company you're considering is reputable and trustworthy. This can be especially important when the company is dealing with your sensitive information or providing a secure platform for your app. Having a good reputation can provide you with peace of mind and assurance that the development project will be completed to your highest standards.
By looking at a company's technical expertise, you can make certain they have the necessary skills and knowledge to complete your project. For example, if you're intending to develop a mobile app, it only makes sense to hire a mobile app development company that has experience with iOS and Android technologies. How can they develop a mobile app if they are not familiar with the technology?
The development company should also understand the different programming languages used to create mobile apps as well as app development trends in mobile app development. It also wouldn't hurt for them to have knowledge of user experience/user interface design, and for them to be able to make your app responsive on various devices and platforms. This would ensure that your customers will have the best app experience possible with your app which could lead to higher engagement.
As the app founder, you may also want to make sure that the development company you choose can develop your app efficiently and cost effectively. It would be beneficial for the development team you choose to have experience with different types of app development. This can include web, hybrid, and native apps as well as different types of app development models including Agile, Waterfall, and Lean. 
If you are building a mobile app, placing your app on the mobile app stores is probably a priority. How else will clients or customers locate your app? Due to that, the app development company you choose should probably also be familiar with the different app stores, their submission processes, and their rules and regulations. This will help to ensure that your app will be approved quickly and can be launched in the app stores without issues.
When developing an app, the type and amount of support you receive from the app development company can have a major impact on the success of your project. Your vision for your app and how it's going to help your business is extremely important. Without that, an app would never be developed in the first place.
The app developers are the app experts, however. Their support is invaluable and necessary for your success. This support encompasses both ideas and suggestions in addition to technical expertise. This level of support occurs before, during, and after the app's development is complete.
Before the development of your project is underway, support from your chosen developer can include providing advice and developing a plan for the development process. This can include discussing and determining what should be in your MVP or helping you develop a wireframe for your app. 
During the project, will your chosen app development company hold regularly scheduled meetings? Will they connect with you to clear up ambiguities? Will they answer phone calls and emails when you have questions and concerns? Will you need to resort to 2 a.m. meetings to get things done?
You want to hire an app development firm you can work with and who will communicate with you. You also need a company who will troubleshoot any technical issues that arise and who can ensure that your project is on track through regular updates. Without regular communication, there's no way to know if your app is being built according to your specifications. We've seen many apps take longer than they should due to communication problems.
After the app is developed and launched, your developers should continue to provide support. This support should include maintaining and updating the app as necessary and fixing bugs or errors. They should also continue to answer any questions and address any concerns you may have. 
One important question that you should ask your prospective development company is regarding the maintenance costs after your app launches. Unless it is stated upfront, they are not likely to maintain and update your app for free or for a minimal cost indefinitely.
What after-development services are considered part of the development package? What will have an extra charge, and what will those charges be? How long will you continue to fix bugs before an extra charge is tacked on?
Even though it may be a while before you actually need this information, it may prove very valuable to know this information up front. There's nothing worse than being caught with unexpected charges.
If you have a deadline when you hope to launch your app, is the development company you're considering willing to meet those needs? If they can't, do they explain why they can't? Are they willing to modify their timeline to work with your needs and concerns?
You can often use the timeframe the development company provides as an indication of their overall customer service. If a company is willing to meet its clients' timeline needs, they are more likely to be dedicated to providing excellent customer service.
On the other hand, if they are not flexible with their timeline and do not explain why things will take longer, it could be a sign that they will not provide the customer service you need. 
You can also keep the time frame for completion that the development company gives you in mind as a possible indication of the company's honesty and expertise. For example, if the company quotes a timeframe that seems too short, it may be difficult or impossible for them to complete the project in time. They could be giving you assurances that they will not be able to keep.
On the other hand, if the time frame is too long, you may pay more than what is necessary for the project, or it could be a sign that the company is not as experienced as they claim to be. If a company gives a short time frame, but not too short, it may be a sign that the company is experienced and that the development team has strong technical skills. 
There is no set rule here and we're definitely not suggesting that you look at the time frame you are given by the development company with cynicism. We're just giving you a few things to think about. Not every situation is the same, and you will need to make the ultimate decision for yourself.
The cost to build your app is also a major factor when hiring an app development company, though we believe that it is less important than some of the other things we already discussed…..and we will explain why in a moment. As mentioned earlier, apps are expensive, and some app development companies may charge more than what is expected or reasonable.
Our article, "How Much Does a Custom App Cost?" gives a good rundown on price, and there is also an article on our website that addresses our prices specifically if you're interested. Suffice it to say that app development companies tend to base their costs on the time they expect the app to take to develop. It is important for you to understand the cost involved with creating an app so you can make sure developing a custom app is within your company's budget.
The cost of app projects can differ enormously from one development company to another. This is particularly true if you're considering different types of development companies such as offshore or nearshore developers. They tend to be in less demand, and therefore are often less expensive, but despite being less expensive, they may not be the best choice for you. 
As mentioned earlier, while cost should be examined, it is often not the most important factor. Less expensive developing companies are often based overseas. Due to that, and possible language and cultural differences, they may have communication barriers.
Due to time differences, they may not be able to meet with you as often as you would like, either, or they may only be able to meet at inconvenient times. When looking at cost, it's important to examine the cost in conjunction with all of the other factors to determine what developer is best for your particular situation.
Matraex is a premier app and software development company located in Boise, Idaho. Our mission is to provide objective advice and answers to questions so consumers can make informed app development decisions.
Have a question about app or website development? Give us a call at (208) 344-1115, contact us, ask us a question on the messaging feature on our website, or ask a question via our Google Business Page. We look forward to hearing from you.
Sign up to receive answers to your questions delivered directly to your inbox!