You Asked, We Answered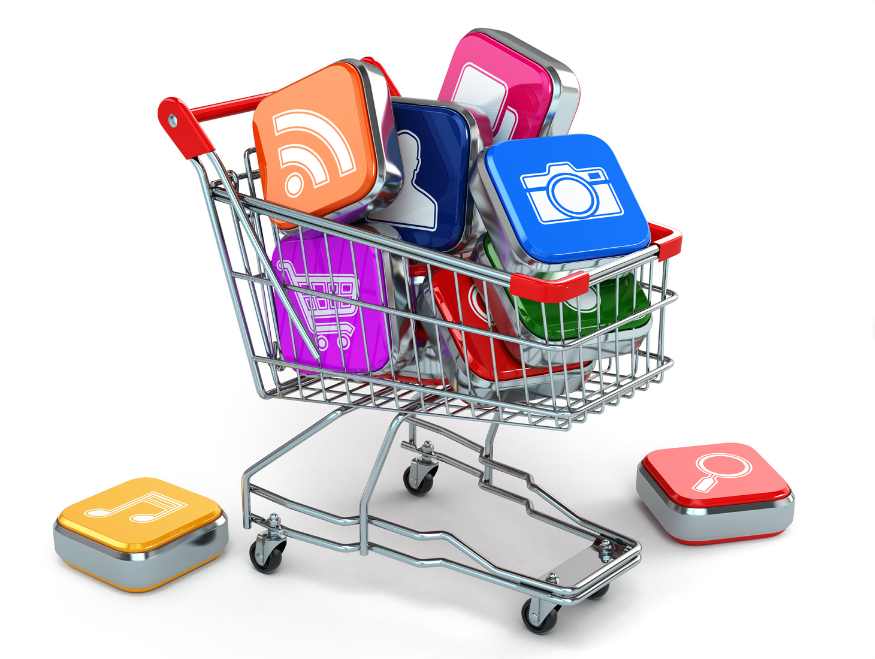 Many businesses, organizations, and institutions are opting to develop an app and put the app in an app store for customers, clients, or patients to utilize. What are the steps to getting an app in an app store? This article goes through the steps necessary to get your app placed in an app store. 
The steps for putting your app on an app store are as follows:
1. Develop and test the app
You first need an app that can be submitted. This involves designing, developing, and testing an app. This process will be handled by your app developer with your collaboration. It also involves creating a plan for your app and researching the market to make certain your app will stand out from the crowd.
From there, your developer, possibly with the assistance of a UX/UI designer and your input,  will design your app, create a prototype, develop your app, and test it to make certain that it functions properly and that it is user friendly and intuitive. The app also needs to be secure, protect the user's sensitive information, and be aesthetically pleasing and easy to use. Then, you're ready to publish your app on the app store.
2. Obtain a Developer Account
Sign up and acquire a Google Play Developer Account to publish apps on Android devices or an Apple Developer Account to put apps on Apple devices.
The name on the account depends on who owns the app's code. In some cases, it may be the developer. In many cases, it will be the name of the business or the founder. Finding out who will own the code is an important question to ask app developers you are considering to partner with to develop your app. 
To set up a developer account, you will need to provide a valid credit card, an email address, and a legal business entity (for example, a company, organization, or sole proprietorship). 
For Google, you also need to provide a developer name which will be publicly displayed in the Google Play Store. This can be your name or the name of your company if you are in possession of the app. Google also requires a one-time registration fee of $25 USD. 

For Apple, you will also need to provide contact info. This includes address and phone number. They also require business entity information such as a D-U-N-S number or Employer Identification Number, a Federal Tax ID Number, and an Apple ID. It may also be time to apply for an EIN if you do not already have one. Apple's registration fee is $99 USD.
3. Upload your app to the store
Once you have a developer account, upload the app to the store via the developer console. You app is not published. It has simply been uploaded to the platform.
4. Prepare the app for publishing
Before submitting an app for publication in its respective app store, there are certain things to complete to ensure that your app is approved. Both the Google Play Store and the Apple App Store have specific guidelines, but there are similarities: 
Give your app a name.

Decide if your app will be free or if you will charge. If it is going to cost, determine the cost. Also determine the cost of in-app purchases.

Write a compelling, specific description of your app for users to examine when they see the app in the app market. This description should include several specific things:

A brief overview of the app, its purpose, and how it works.

Some of the app's features and any other relevant information that will help potential users understand the app's functionality. 

A list of supported devices, operating systems. and languages the app supports.

Other details that will help the app stand out.
Make your description clear and concise. If the description is vague or confusing, customers may not understand what the app does which can lead to a decrease in the number of downloads the app will receive.
Take pictures of the app icon and screenshots of the app's features to promote the app in the stores. Google also requires a promotional video for Android apps. 

Come up with relative keywords that might be used to search for the app.
You may also want to do keyword research and send in optimized pictures and graphics. Both stores house over a million apps, and you need to ensure that your app will be noticed and stand out amongst the competition.
5. Submit your app to the store and wait for approval
Submit your app. Follow the rules and guidelines for the app store you are submitting to, and include all of the above items. Both Apple and Google require that you also submit a developer agreement that explains their rules and regulations, privacy policy, and Terms of Service. 
Problems that could cause your app to be rejected or stripped from the market once it's published include the following::
Violation of Third-Party Rights. Apps will be rejected if it infringes upon the rights of any third party. This includes copyright, trademark, patent, trade secret, or privacy rights.

Privacy. An app must not collect user information without permission. Additionally, any data collected must be properly secured and handled in accordance with the user's permission and applicable laws.

Spam: Apps must not use spam tactics including sending unsolicited messages or displaying excessive advertising.

Misleading Content: Apps cannot contain false, deceptive, or inaccurate information.

Inappropriate Content. App stores have strict guidelines regarding the content that can be included in an app. If the content is deemed inappropriate, the app could be rejected.

Security Issues: An app must be secure. It must protect user data and prevent malicious attacks.

Technical Issues. App stores have many technical requirements. If your app does not meet those requirements, it could be rejected.
After submitting your app for publication, it will go through a review process. Apple aims to have applications approved within 24-48 hours while Google averages a three-day approval process. During their peak seasons for app publication requests, either store could take up to a week to approve an app.
6. Activate the app in the store
After your app is approved, you will be notified by email. For Google, you can publish the app on the Play Store as soon as it's approved or activate the app yourself. For Apple, upon approval, log onto your account and click the "Ready for Sale" button to activate it.
Matraex is a premier app and software development company located in Boise, ID. We understand that developing an app is a time-consuming and costly endeavor. We would like to give you unbiased answers to your app development questions so you can be an informed consumer.
Contact us, leave a message on the direct message feature on our website, or leave a question on our Google Business Profile. We look forward to talking with you.